The Federal Government has revealed that it has proposed legislation to increase funding from the consolidated revenue fund to Nigeria's basic education sector. Minister of...
By NIYI Jacobs Nigeria has now become a world ruled by blood, sacrifice and death; a world in which young men, sometimes as young as...
The federal government's recent move to borrow an additional $4.179 billion has been greeted with a massive outcry across the country, even as economists...
The eleventh prosecution witness, PW11, Joanne Tolulope, in the ongoing trial of a former Ekiti State governor, Ayodele Fayose, on Wednesday, December 1, 2021,...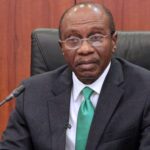 : Abiodun Jimoh The Central Bank of Nigeria(CBN) has urged the South east Zone of the country to take advantage of various CBN economic initiatives and...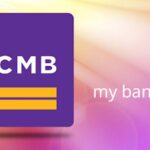 First City Monument Bank (FCMB), has received another global commendation for its consistent and outstanding support towards the growth of Small and Medium Scale...
.  CFAO Yamaha Motor Nigeria Limited, a joint venture of CFAO and Yamaha Motor Corporation Japan, launched a campaign called the Road Music Challenge on...
The Federal High Court in Lagos has dismissed an application by Petro Union Oil and Gas Company to enforce a £2.550 billion judgement delivered...
The total amount spend by Nigerian government on debt service rose from N2.5 trillion in 2019 to N4.2 trillion by the end of 2021,...
In a bid to help Nigerians deal with financial challenges and meet urgent needs without hassles, customers, and non-customers of First City Monument Bank...
Titan Trust Bank Limited, led by Tunde Lemo, is buying 89.39 per cent of Union Bank, both companies Titan Trust Bank has announced a takeover...
FG Introduces Digital Tokens to Replace NIN Slip The Federal Government has introduced a suite of digital Tokens to replace the ageing NIN slip and...