Dr. Olushola Obikanye is the Group Head for Agriculture and Solid Minerals Finance at Sterling Bank PLC.He has over two decades in roles spanning...
The Asset Management Corporation of Nigeria (AMCON) has concluded arrangements to publish the full list of the names of individuals, institutions as well as...
The Lagos State Government on Wednesday said that it had set aside N5 billion to kickstart the state's monthly tenancy scheme in January, 2022. Dr...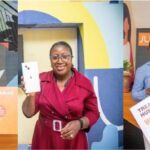 Jumia Black Friday sales which were initially slated to end on November 30 was extended by 5 days. The extension date gave shoppers the...
No good building, concept or pursuit can ever be or succeed without a solid and good foundation.The creation or the birthing of the present-day...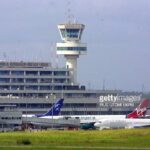 Retired Group Captain John Ojikutu has hailed the Lagos State Government for the planned Lekki airport. The Secretary of Aviation Round Table (ART) disclosed that...
Concerns about the government's continuous borrowing have raised legitimate questions around how the Federal Government and Central Bank of Nigeria can intervene with Fiscal...
By NIYI JACOBS Sustained public sector interventions in agriculture are critical to the growth and transformation of the sector in Nigeria. This is due to...
Nestlé announced today that it is partnering with the Africa Food Prize to help accelerate the transformation of food systems in Africa, as a...
Thousands of waste managers in Lagos and southwest states on Thursdayendorsed the presidential ambition of the APC's candidate, Asiwaju BolaTinubu and the re-election of...
The value of the Nigerian local currency, Naira, worsen 1.7% to N422 per the United States dollar at the investors and exporters foreign exchange...
 The Central Bank of Nigerian has issues guidelines for the disposal of Non-permissible income (NPI) for Non-interest financial institutions (NIFI).This is according to a...
Workers' union, Nigeria Labour Congress (NLC), has rejected the Nigerian government's N5,000 payment to 40 million poorest people as a bait for its planned...