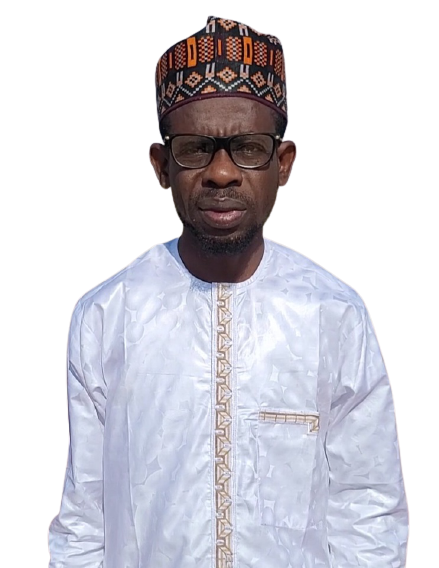 Some building experts have decried the tragic building collapse in Ikoyi which has so far claimed 30 lives, saying "mistakes were made from all angles". Dr kabiru Usman Hassan, a Town Planner and also the Director-General Gombe Geographic Information systems ( GOGIS) Gomber State during chat with BUSINESS EDITOR , NIYI JACOBS said the government at all levels should evolve the right policy framework for transformative urban development especially with regards to quality control at the construction stages of buildings
Following the recent collapse of a 27 story building in Lagos, the state government want to embark on foundation and borehole acidic level tests to ascertain the impact on the collapsed building. What is the essence of these tests, particularly the borehole acidic level, for the entire Gerrard Road and adjoining areas?
ANSWER: The assessment of Physico-chemical quality and is very important in any gigantic project or building construction especially in lagos state where the nature soil is characterized with clay and loamy, and surrounded by lagoon, coastal plain sand, Alluvium, and Atlantic ocean. Thus, the result of the analysis is important and is expected to show that the pH values across the zones had an acceptable mean range. Therefore the essence of this test is to determine the inputs required, determine the presence of groundwater and determine the suitability of the soil for the type of construction to be done.
The panel being set up are drawn from the Nigeria Institute of Architects (NIA), Nigerian Institute of Town Planners (NITP), Nigeria Society of Engineers (NSE) and other professional bodies. How does these bodies checkmate member's excesses?
ANSWER: In an effort to ensure efficiency and effectiveness in service delivery, public policy regulatory mechanisms must be utilised in ensuring control of an institution and promote accountability in the service delivery. It takes several forms through the use of several instruments including:
a. Capacity Building training
b. Conference and AGM
c. Media engagement/Focal group discussion
d. Strict Site supervision of the professionals
e. Members are supervise and guided by the set of fundamental principles or established precedents according to which the institutions are governed.
f. Members are accounted and sanction for their unprofessional work and conduct.
(3) In your own assessment, what are the likely remote and immediate causes of the incident?
ANSWER: Building collapse can be attributed to many factors, it can be from a faulty design, faulty execution of work, poor management strategy, poor supervision, and use of faulty materials among others. Therefore, the main causes of building collapse in the upmarket district of IKOYI, LAGOS, Nigeria that happen few days ago cannot be ascertain for now or on paper except a proper Soil test, acidic level tests and Proper Root Cause Analysis R.C.A is carried out.
However, some of the factors responsible for building collapsed in Nigeria can be attributed to the following:
Wrong Land use (Improper use of land);
Inadequate and or inconclusive soil tests to determine their capacity;
Poor engineering design solutions;
Wrong building materials;
Poor workmanship;
Lack of appropriate drainage (architectural)
Inadequate or poor specifications;
Poor supervision and Monitoring control;
Poor communication strategy;
Lack of process framework to guide execution steps;
Poor project management strategies; and
Unapproved changes and or lack of Change Control System.
(4) If you were in the panel, what recommendations would you make on how to prevent future occurrence.
RECOMMENDATIONS
ANSWER:
RECOMMENDATIONS
The government at all levels should evolve the right policy framework for transformative urban development especially with regards to quality control at the construction stages of buildings.
More awareness campaigns should be carried out by the three tiers of government and their agencies on the need for compliance with the appropriate building regulations (e.g. among contractors, professionals, stakeholders, and the general public) and the danger associated with their non-compliance/evasion.
The town planning authorities should maintain competent professionals in the relevant areas for design approval and from a long-term perspective, provide the necessary training
Regular Monitoring Visits to all the Construction Sites must be adhered to ensure compliance with the approved building plans.
More attention should be focused on the private or informal sector, to curb their excesses.
Policymakers in the country should be less suspicious of professional advice as such advice are based on predetermined principles and deviation which may result in predictable consequence in the near future.
There is a need for further awareness-raising on the dangers of patronizing incompetent people for construction activities.
Government should be ready to tackle the problem of building neglect in the form of legislation, enforcement, support and assistance, publicity, and education.
Stiffer penalties should be placed on the project handlers in the country, especially where there is loss of lives involved. It will serve as a deterrent to the practices of carefree developers in the country.
(5) In building construction and maintenance, most people prefer artisans from neighboring countries like Togo, Ghana among others than Nigerians. Why do you think this is so?
ANSWER: I THINK this has to do with the level of commitment of those artisan form the neighboring countries, they seems to be more committed and trustworthy because they left their homes in search for greener pasture and as such they will do all they can to put in their best in terms of time, effort, skill experience and so on.
(6) In Lagos, the latest development is Eko Atlantic city where the popular bar beach was reclaimed and massive structures built in it, don't you think that in the nearest future the Ocean will fight back with heavy flooding that will affect the buildings.
ANSWER: you know Sea shore is sandy and very often strong winds or cyclonic storms might blow, to strike on the walls of the buildings causing damage like erosion. Seaside properties are less sheltered than those further inland, so rain and driving winds off the ocean will do more damage than you might expect, battering homes and creating a need for frequent maintenance. However, Coastal development causes loss of semi-natural and natural land, increased erosion levels and increased discharge of diffuse pollution to the environment. Ocean present extremely hostile environment and it calls for multidisciplinary action to achieve necessary quality in structures. Therefore, I crave that the latest development in Eko Atlantic city is build to be strong, safe, and durable. The materials most commonly used in Coastal development are steel, aluminium, glass, ceramic and concrete. These materials are considered less susceptible to aggressive environment.
(7) Apart from building collapse in Lagos and other parts of the country, what do you think of some road construction that does not also last up to six months?
ANSWER: The reason could be many, but as observed by me, the reasons could be as follows:-
Not adhering to the specifications while laying or poor specification.
Poor workmanship.
Improper traffic forecasting.
Lack of proper supervision
(8) Despite the existence of professionals like you and others, why are major projects in Nigeria being constructed by mainly foreign firms like Chinese Construction Company, Julius Berger and others? Is it the issue of trust?
ANSWER: this can be viewed from different angle:
It can be that the indigenous company have no such experienced as Nigeria is a developing country.
Time delivery: The expatriate has the reputation of delivering project within the stipulated time period agreed upon.
Trust: Building trust is key as the white man has the character of strictly adhering to the specifications.
The expatriate usually has the best professionals and mostly Deliver a world class project
Lack of machines and equipment by our indigenous company
(9) In Gombe state, GOGIS is a dynamic young firm that provides a wide variety of GIS solutions. What are the importance of GIS solutions and why do you think any state should introduce the same in town planning
ANSWER: GIS stands for Geographic Information system. It is a computer system that collects, analyzes, stores and disseminates geographic information for use by different entities to facilitate informed and smooth decision making. GIS has important uses in different fields, including in the environmental field. GIS are powerful decision making tool for any business industry, firm and organization. It has become an integrated, well developed and successful tool in disaster management and mitigation. GIS can help with risk management and analysis by displaying which areas are likely to be prone to natural or man-made disasters. THEREFORE, in this contemporary world every state in Nigeria is strongly advice to introduce GIS agency in their planning department