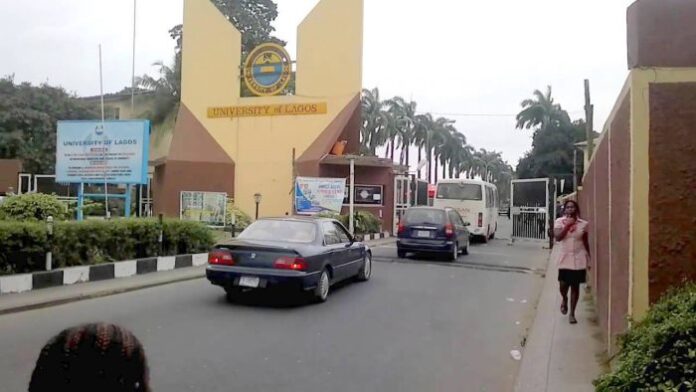 A former Registrar of the University of Lagos (UNILAG), Dr Taiwo Ipaye, has charged the administrative and executive staffs of College of Medicine, UNILAG, to unlock and enhance their creativity.
Ipaye gave the charge in her keynote address during the formal launch of the college's maiden edition of SUSSURRI Magazine.
The theme of the address was "Unlocking and Enhancing Innate Creativity in University Administration: Registry Personnel in Perspective".
The don said that to develop creativity, one must develop a reading culture, a thirst for knowledge and a desire to do things better.
"Remember, every work is a self portrait of the person who did it, autograph your work with excellence.
"I want to leave us with the words of our former Registrar, Mrs. C.F.A. Olumide, "with every posting, ask yourself what additional value can I introduce to my schedule, when taking decisions, am I fair to all concerned".
"In enhancing Creativity, staffs must go beyond what is expected of them and concretely add value to the operation of the department," she said.
Ipaye said that the registry was the custodian of the rules and regulations governing our universities.
She admonished the staff to be integrity watch dogs as that would earn them the respect of not just that of their subordinates but colleagues and superiors alike.
She said that non academic staffs need to evaluate and redesign their mode of service delivery to avoid becoming irrelevant.
Speaking at the event, the Provost of the College, Prof. David Oke, said that the 21st-century administration involves far-reaching technological advancement as compared to millennia ago.
Oke said that every individual, corporate/private organisation needs to air its view to the world for recognition, of which the university administrators were leaving their footprints ion the sand.
"This magazine is expected to provide quality articles and engage prominent personalities who have wealth of experience in administration.
"It is good to note that creating a magazine is not just about juxtaposing pictures, it requires due diligence and this launching is a step to a greater beginning.
"It is expected to wet the appetite of writers and teach younger university administrators to learn from the past and build a memory for themselves.
"The importance of university administrators finding their voice will enable them to build confidence and be able to survive in this fast-paced and digitalized world.
"Who we are, where we are and how we relate are stories that should provide us with a sense of identity and history that should strengthen us for tougher times," he said.
Earlier, the College's Secretary, Mr Olayinka Obafemi-Moses, said that the Assembly of Administrative and Executive Officers in the College was established by the 13th Registrar of the UNILAG, Oladejo Azeez, when he was the 5th College Secretary in Idi-Araba.
Obafemi-Moses said that he was a man who had an unrivaled appetite for hardwork, doggedness, humour and humility.
"A literary critic named Paul Valery once said and I quote: 'Every beginning is a consequence. Every beginning ends something'.
"Our amiable registrar came, saw and ended well in the college. We pray that you will end well in your new assignment.
"This assembly was established by this visionary leader to re-position the CMUL Registry for excellence and professionalism.
"The mantra of the assembly as bequeathed on us was to train, re-train, learn, re-learn, even unlearn what will constitute hindrances in our quest for more knowledge and professionalism" he said.