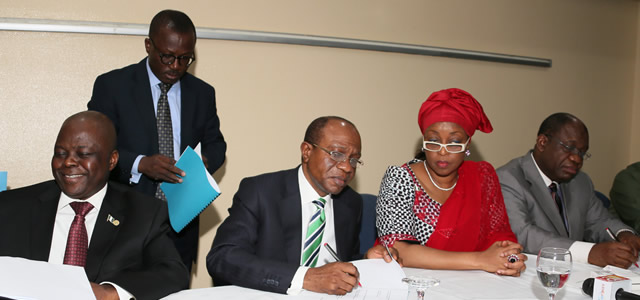 Marketers of petroleum products in the downstream oil sector have lamented their inability to access the N250bn intervention facility of the Central Bank of Nigeria for the National Gas Expansion Programme, more than one year after its introduction.
Dealers of Liquefied Petroleum Gas, popularly called cooking gas, and Premium Motor Spirit (petrol) said barriers to accessing the fund were complex, and urged the government to re-engineer the scheme to effectively deepen gas usage in Nigeria.
In September 2020, the CBN introduced the N250bn facility for the NGEP as part of measures to improve access to finance for private sector investments in the domestic gas value chain.
It said the scheme would stimulate investments in the development of infrastructure to optimise domestic gas resources for the economy, putting the country's proven gas reserves at 188 trillion cubic feet of gas.
The apex bank said the low level of investment in the industry had resulted in the minimal production and utilisation of Compressed Natural Gas and LPG as clean alternative sources of domestic energy in Nigeria.
But for more than one year after introducing the N250bn intervention, operators in the downstream sector said they had yet to start accessing the fund despite making efforts.
Members of the Nigerian Association of Liquefied Petroleum Gas Marketers, the Independent Petroleum Marketers Association of Nigeria, and the Petroleum Products Retail Outlets owners Association of Nigeria said they had not been able to access the fund.