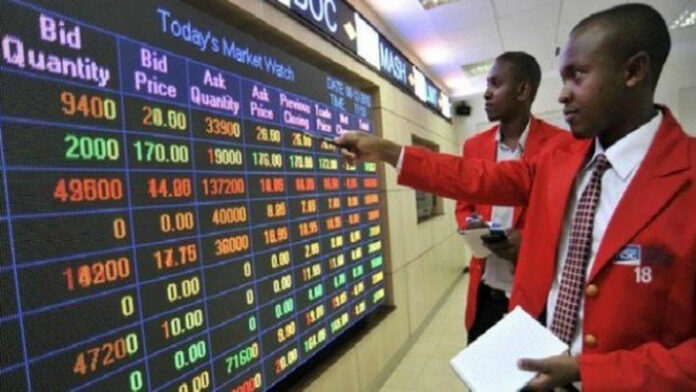 Of the 20 top gainers on the Nigerian Exchange in 2021, these top 10 companies stock would have double your initial investment at year-end. Guess what? They are not highest price stocks.
They were mostly cheap companies stocks but many equity investors had shied away from taking positions. No bellwethers made it to the top, though the question around liquidity could be valid.
Morison Gained more than 200%, just like LASACO, Honeywell and Vitafoam. Also, Royalex, Champion Breweries and AXA Mansard joined the list of best performers, trailed by UPL, UCAP and Guinness Nigeria Plc.
Morison, a Nigerian based healthcare company share price jumped 285.71% in a 12-month trading session on the Nigerian Exchange, according to stock screeners, supported by data provided by Atlass Portfolios Limited.
The company produces disinfectants, antiseptics and multi-purpose washing liquid. It also sells pharmaceuticals, chronic and acute wound care consumables, medical consumables, orthopaedic consumables, hospital equipment and bone cutting equipment.
Trailing the best performer, LASACO Insurance share price jumped more than 266% while Honeywell Flour Share price gained 206.31% in 12-month. Also in this rank was Vitafoam, the company share price rose 201.40% in 2021.
Royalex share price expanded by 187.50%, trailed by Champion Breweries whose share price jumped by 162.90% and AXA Mansard gained 140.30%.
UPL, UCAP and Guinness stock prices jumped by 129.69%, 113.98% and 105.26% respectively in 2021.
Recalled that the Nigeria equity market kick-starts 2021 with the bullish sentiment. However, investors began profit-taking following the rising yields in the fixed income environment in the first half of 2021.
Due to increased fixed income instruments issuance, the average rate jumped higher and there were yields repricing in the secondary market – thus, funds were moved out from the equity market.
However, analysts said the decline in the equity market provided more return on investment amidst economic recovery that positively impacted the operating activities of the market at large.
There was a seesaw movement on the Nigerian Exchange in the latter part of the year. However, the market maintains trajectory following the price appreciation in MTNN, FBNH, HONYFLOUR, among others.
This was driven by MTN Nigeria improved performance, and retail offer to local investors while acquisition by Flour Mills of Nigeria drove Honeywell share price upward.
In the banking space, FBNH led the gainer chart with a strong increase in market valuation following a strategic incursion by the outsider billionaire –Femi Otedola – who pumped money into the financial service group.
Effectively, Otedola became the single largest shareholder positive economic growth for Nigeria in 2022, but fragile at 3%