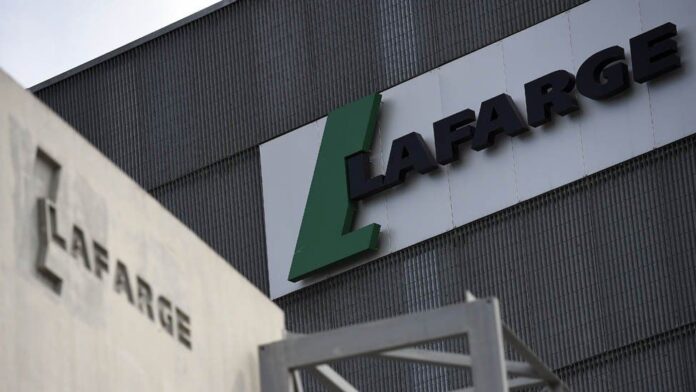 In its cement sector update, analysts at Cardinalstone, a leading investment banking firm said they have retained buy rating on Lafarge Africa WAPCO share with a 12-month target price of N32.03.
At the local bourse, Lafarge WAPCO was valued at about N416 billion on 16.105 billion shares outstanding at a unit price of N25.80, translating to a more than 24% upside at the current price level.
In its industry update for the current year, analysts said they are expecting the cement company to deliver a return on equity of 15.4%, higher than the company's 3-year average of 6.9%.
Expectation of a better return have increased in the recent year since Lafarge Africa successfully cleaned up its balance sheet following restructuring programmes. However, it has continue to be facing with increased rivalry from BUA cement especially.
A slew of analysts said last year that a delevareg balance sheet and healthy cash position has placed the company on track after it sold off its margin dilutive subsidiary in South Africa few years ago.
Despite an expectation that cement industry may become tighter with pre-election spending pattern, CardinalStone analysts said financial year 2022 is likely to be a catch-up time for Lafarge Africa WAPCO.
In the industry report, the investment banking firm hinted that cement company 9 months 2021 numbers suggests a 1.5% year on year contraction in market share. It noted that BUA CEMENT narrowed the gap between the two members of the cement oligarchs from 0.4 Mt in 9M-2020 to 0.2 Mt in 9 months of 2021.
Nevertheless, analysts expressed view that WAPCO is on the right path and on course to have a strong financial year 2022 operating performance, aided by higher volumes and improved cash conversion.
The domestic cement sector looks set to extend its positive demand traction into 2022, according to Cardinalstone's cement industry's report. Precisely, analysts said they see legroom for a 6.0% year on year growth in cement volumes, aided by a projected rise in overall budget implementation
"We also see a possible increase in final dividend, building on its first interim dividend payment in four years that was effected in 2021", Cardinalstone analysts said.
For Lafarge Africa, the investment firm forecasts 8.0% year on year growth in the financial year 2022 volumes on the return of the 2Mta Ewekoro Line 1 to full operation in the third quarter (Q3) of 2021.
It recalled that the line went out of operations in the first half of 2021 due to maintenance delays, which may have inadvertently created a low base from which the company can bounce in the first half of2022.
To this point, WAPCO's volumes were noted to be flat in Q3-2021 in a market where domestic peers suffered about 3.0% volumes contraction. Analysts at Cardinalstone said that expects the company to consolidate on the third-quarter traction and grow revenues by 14.0% year on year in 2022.
"We are also positive about the company's cash generation capacity", analysts said in the outlook. It was noted that Lafarge Africa WAPCO has consistently recorded an operating cash flow to earnings before interest and tax (EBIT) ratio of over 1.7x in the last three years relative to its peer average of 1.0x.
"The strong cash base should support ongoing projects – debottlenecking and captive power plant projects at Ashaka — that are expected to improve long term operating performance". Analysts said despite the positives, margins are likely to be pressured by higher production costs in the financial year 2022.
Specifically, the global rise in freight costs and FX setbacks are expected to impact import-related expenses – typically 35.0% of total production costs-, according to the investment firm's report. The investment firm analysts said they are also concerned about the company's slow expansion efforts.
Although the company argues that existing plants are still way below full utilization rates of about 52.1%, analysts said they feel it may be behind its peers over the long term amid industry-wide capacity ramp-up.
On a positive note, analysts hinted that Lafarge profit after tax (PAT) growth may be supported by the extension of pioneer tax status on one of the production lines in Mfamosing, Cross River.