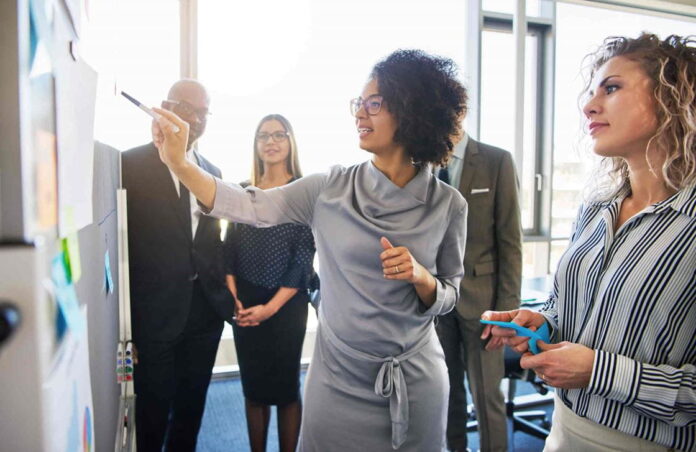 Companies in the financial service sector of the nation's economy continue to close branches and downsize following digital disruption of their operations.
This development is leading to massive retrenchment, especially in banks.
Players and critical stakeholders in the financial service space have adopted robotic and artificial intelligence to enhance service delivery, and as a result some workers were disengaged as technology took over their daily routine.
Banks, insurance firms, manufacturing companies, stockbroking firms and other financial institutions, among others, insider sources revealed, have retrenched staff in the last couple of months, while there are plans to sack more workers in a bid to balance operating costs.
To this end, most financial institutions, especially banks, since 2020 have closed some branches while a lot of branches have equally been earmarked for closure this year.
The plan to close more branches was in a bid to utilise technology to drive banking operations. In this process, some bank workers have been sacked while few of them were asked to be working from home.
Similarly in the insurance industry, the age-long agency system and the broking systems are facing technological disruption as companies gradually upgrade their agency system to be driven by technology.
Similarly, some insurers have decided to expand through branch office operations, relying more on technology to drive sales volume.
Hence, in the last one year, some financial service operators, in their millions, have lost jobs as a result of digital disruption that is taking businesses by storm.
The advent of Automated Teller Machine (ATM), Point of Sales (PoS), electronic banking, mobile App, artificial intelligence customer service assistants, among others, has limited the human interaction in banking operations, meaning that some staff will no longer be needed.
As these wholesome changes continue in the financial service sector, those who could not withstand this closed shop, thereby pushing more workers into the already depressed labour market.
However, those who were able to learn new technological skills were absorbed back into the system, even as the situation created new businesses in the ICT sector.
The chief executive officer, Precise Financial system (PFS), Yele Okeremi said that technology had come to stay and, as such, people will continue to lose their jobs.
The projection, he stressed, is that a few years from now, machines will replace humans at the workplace as few humans will be seen at various companies.