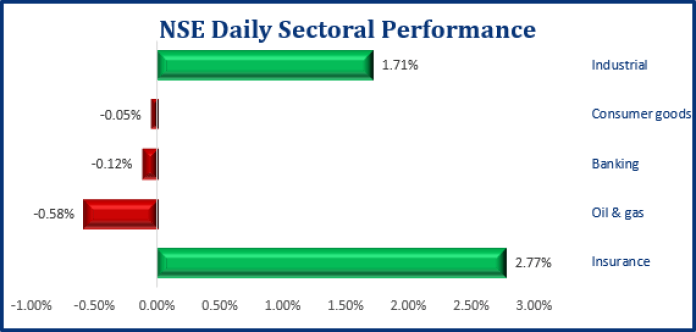 …Market Valuation Hits N2.6 Trillion
Equity investors placed N2.621 trillion on Nigeria's Tier-1 capital banks ahead of earnings season, accounting for about 10% of the entire stock market capitalization
Banks in the Tier-1 category hits N2.621 trillion early in the financial year 2022 as listed companies are in the mood to release the fourth quarter of 2021 earnings release.
A breakdown shows that zenith Bank is currently most valuable among Nigeria's top lenders, followed by Guaranty Trust Holding Company – an agile financial service provider currently dislodged by heavy share price appreciation in Zenith.
Access Bank Plc, the largest financial behemoth by total assets ranked behind, followed by the United Bank for Africa, another pan-African market rival in the space.
Market perception differs on these leading banks, even as there are not-too-close similarities in their funding costs, earnings and dividend payment records.
Investors value Zenith Bank Plc for N811.599 billion on about 31.4 billion outstanding shares at a unit price of N25.85 on Thursday close having maintained an uptrend in the last seven trading sessions on the local bourse.
Zenith, currently the most valuable in the Tier-1 category is expected to release its earnings result for 2021 on March 15, 2022. Read Also: Zenith Bank Retains Number One by Tier-1 Capital Position
To the market, investors GTCO worth N750.495 billion on Thursday on 29.431 billion shares outstanding price at N25.50 at the close of the market. GTCO was the Tier-1 bank leader, and the stock had moved near the N1 trillion mark before price action onslaught by its main rival –Zenith.
The orange brand financial service boutique is expected to release its audited financial statement on March 16, 2021. Its share price has been relatively steady despite the ongoing buying interest at the local bourse.
FBN Holding rose to the rank from the bottom after a strategic incursion by a billionaire investor Femi Otedola into the space last year. Currently, FBN Holding commands a N430.744 billion market valuation.
The oldest among Tier-1 category lenders has 35.895 billion outstanding shares price at N12, the level it has stayed over seven trading sessions, according to Nigerian Exchange data. FBN Holding will likely release its result on April 27, 2022.
Access Bank is worth less than its size in the Nigerian banking sector today. Nigeria's largest by total asset is valued at N348.343 billion on 35.545 billion outstanding shares price at N9.8 on Thursday close.
Access acquired former direct rival Diamond Bank in 2019 to become Nigeria's biggest lender.
Having adopted acquisition as its expansion strategy, Access Bank has increased footprints across African markets but the market places a lower valuation on the stock – so low that it is competing in value with some Tier-2 lenders.
To boost its financial position and unlock equity capital position, Access Bank issued a $500 million Eurobond, priced at 9.125% last year. The issue which is Basel-III compliant perpetual bond was the first of its kind for a Nigerian bank.
Overall, Access Bank raised a total of $1 billion from the Eurobond market in September and October.