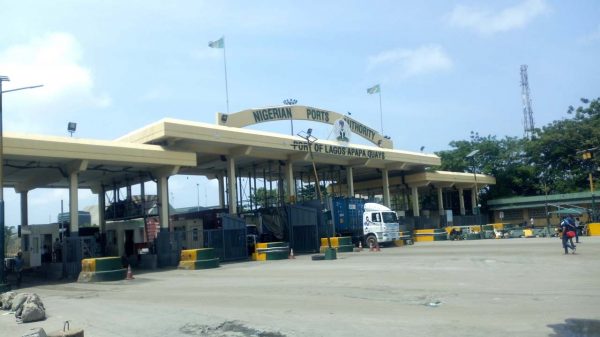 *Says it never stopped towage services in Warri Pilotage District
Zidon Engineering Services LTD, a major player in Nigeria's maritime and transport sector has refuted and distanced itself, its agents and successors from a malicious publication in an online news media, Money Management Series -Plus (MMS Plus) with the caption "Warri Pilotage District Towage Operator Withdraws Service over NPA Debts".
A press release signed by the Management of the company titled, 'Rebuttal of the Publication: "Warri Pilotage District Towage Operator Withdraws Service over NPA Debts", said: "We regard this publication as malicious, slanderous, libellous and defamatory to our organisation and image of the Nigerian Ports Authority (NPA).
The Engineering Services firm pointed out that it did not at any time grant any interview to a media house nor did it mandate the author of the online publication to speak or act on its behalf, thus from the allusions in the said publication, as it clearly does not know the intent of the author.
According to Zidon Engineering Services, we can only state that the publication was written in bad faith with the intention to deceive and mislead the Nigerian public to gain some advantage and most importantly to destroy our good working relationship with the Nigerian Ports Authority (NPA).
"We never ceased operations or stopped rendering towage services to the Warri Pilotage District. Furthermore, our operational activities of Saturday 19th February 2022, clearly indicates towage activities at Warri Pilotage District and this is substantial evidence of continued and unhindered service delivery within this timeline contrary to the statement in the publication."
In a testament of its continued operations, the firm provided its log of towage operations carried out on the stated date (19th February 2022), showing a First call (operations) at 0700hrs. Proceeded at 0730hrs and commenced tow with "Diddi" at 0845hrs Disengaged at 0910.
Also, its Second Call showed that it commenced berthing of "SafeSea Neha 111″ at 1125hrs, while the Third call commenced with "Matrix Asa" at 1230hrs and Fourth Call Commenced with "Matrix Pride" at 1308hrs.
"We graciously recommend that the content and intent of this publication be disregarded and viewed as without substance by the Nigerian public and the entire Maritime sector.
"We have been and still are committed to delivering effective and successful towage services in the Warri District on behalf of the Nigerian Ports Authority and to the benefit of Nigeria's maritime sector".