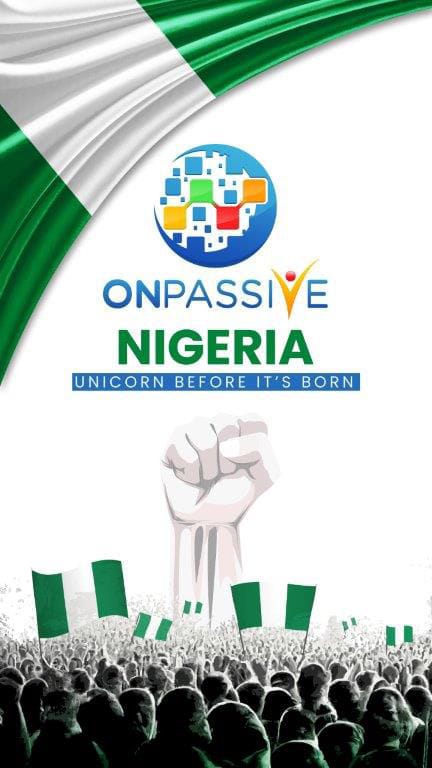 Mr Charles Azih, a founder of Onpassive has said that the vision of launching Onpassive in Nigeria was to give Nigeria a better opportunity to enjoy a more organised and improved digital services.
Azih disclosed this to newsmen in Lagos on Saturday, during the commemoration of the Independence day.
He said that the founders are here today to do the meet and greet of Onpassive Founders in Lagos.
"Basically, today is the first of October, which is Nigeria independence day.
"So we chose this day to be the day that we do our meet and greet in Nigeria.
"So we are having the event in five cities in Nigeria, which includes Lagos here, then we have one in Asaba, we have at Abuja and we have another one in Ibadan and Kaduna" he said
Azih said that Onpassive is a global company that has their headquarters in Orlando, Florida, US, and they have their tech hub in India, where they are developing the various products that Onpassive is trying to launch to the world; and they have their marketing team in Dubai, and also has another global office in Singapore.
He said that Presently Onpassive is still doing a better test for some of the Onpassive products, which includes 'Omail', which is the email platform.
He said that Onpassive also has 'Onet', which presently, founders are test running it under 'O Network' but when we launch globally, it will be known as 'Onet', which is the social media platforms.
Speaking, Mr Rafiu Sarumi, a founder said that Onpassive was the brain child of the CEO, Ash Mufareh.
Sarumi said that founders joined as members which is known as starters.
He said that most of the time founders meet on zoom, that the physical meet and greet was an opportunity for everyone to know themselves.
He said that he has seen and shaken hands with one of the leaders he has been seeing virtually.
He said that he had to come down all the way for the meet and greet meeting because It has limitless numbers of people speaking together.
He said that all Onpassive products have advance versions of what is in place presently.