Anthonia Ehibor is one of the twenty trainees admitted into an 18-month Technical
Training program at Nestlé Nigeria's newest Technical Training Center (TTC) at the
company's Flowergate Factory in Ogun State.
Anthonia, an indigene of Edo State with an Ordinary National Diploma (OND) in
Engineering from the Federal Polytechnic Auchi, aspires to develop her technical
competence in order to secure a good job in her chosen field.
"I need to earn an
income to meet my needs and to support my family," she said.
Nestlé Technical Training Center, Flowergate is the third facility set up by Nestléin
the country, in line with her commitment to help young people build the capabilities
and skills they need to contribute towards accelerating industrialization.
The first technical training centre was inaugurated in 2011 at Nestlé's Agbara factory
in Ogun State and in 2017, opened the second centre in the Abaji factory, in the
Federal Capital Territory to cater for young people in the Northern part of the country.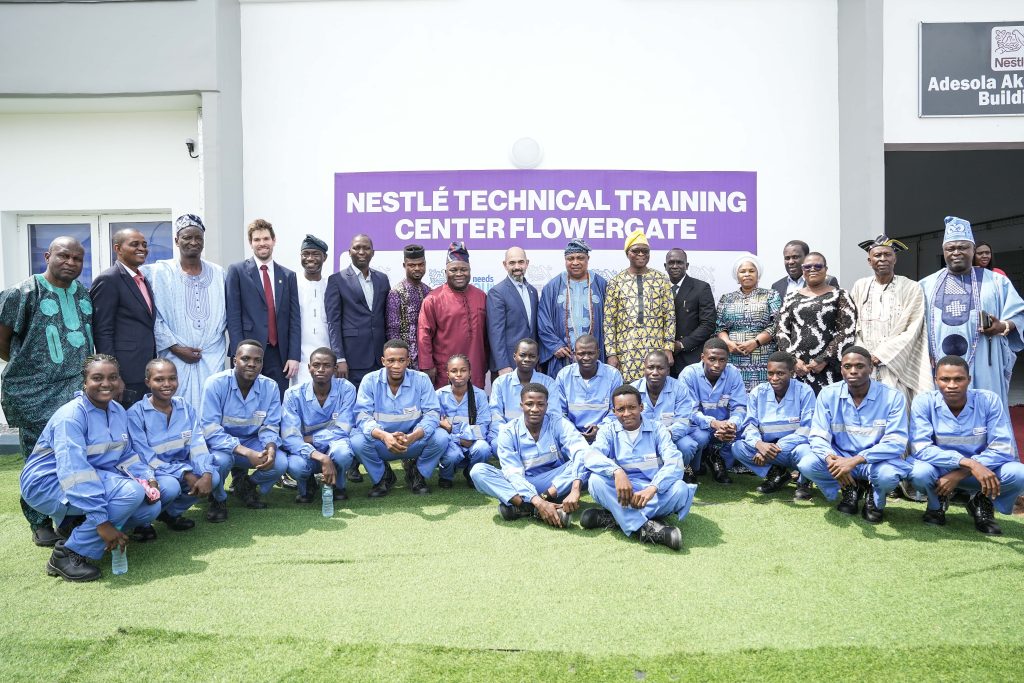 Trainees participate in anintensive 18-month program which builds their
competence in machining, mechanical fitting operations, electrical operations,
instrumentation operations and automation, culminating in the prestigious London
City and Guilds technical certification examination.
Speaking at the commissioning of the Flowergate TTC, the MD/CEO, Nestlé Nigeria,
Mr Wassim Elhusseini said,"The technical training programisan initiative of our
global flagship program, Nestlé Needs Youth.
The program is one of the sustainable
pathways through which we contribute to meeting the technical needs in the industry
while enabling young Nigerians access economic opportunities.
Young people have a key role to playin shaping the future we desire.
We are determined to remain at the
forefront of the fight against youth unemployment by helping young people develop
the capabilities and skills they need to contribute towards accelerating the
industrialization we need to grow our economy".
Participants at the ceremony included parents, the trainees, the Traditional Ruler of
Remo land and community leaders, representatives of the Government of Ogun State, Industry associations, and program partners including the Switzerland Embassy and
Nigerian Employers Consultative Association (NECA).
The Ogun State Commissioner for Education, Science and Technology, Prof.
Abayomi Arigbagbu said, "The set-up of Nestlé's third technical training center in the
country and second in Ogun State, attests to her commitment to manpower
development, capacity building and technical skills acquisition, also focus areas for
the Ogun State Ministry of Education, Science and Technology.