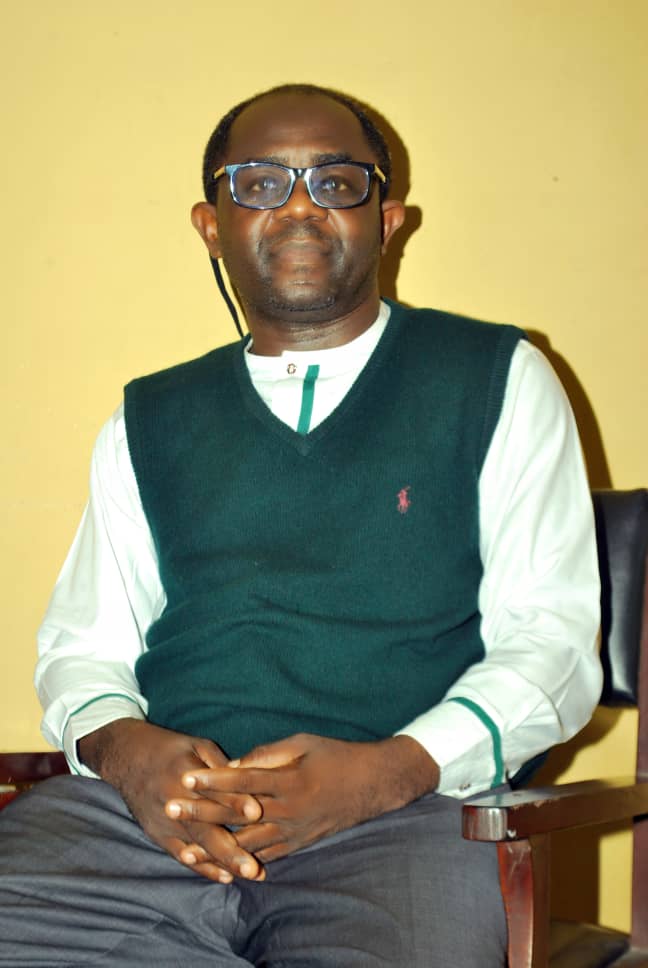 By Abah Mary
Imo State University Professor, Kenneth Yongabi Anchang together with other experts have X-rayed the Impacts of climate change on mental health of people in Sub-Saharan Africa.
The Connecting Climate Minds Sub Saharan Africa coordinated at Claretian University of Nigeria, Imo State, which took place on Monday via zoom was part of a global project led by Imperial College London and Wellcome Trust, UK.
The ultimate goal is to conduct regional dialogues geared toward understanding how climate change impacts on mental health, build network of researchers, policy makers, people with lived experience of climate mental health disasters, and build a community of practice centred on resilience and mitigation.
The dialogue which took place around all the regions of the world was grouped according to the Sustainable development goals.
About 66 participants made of climate scientists, public health experts, mental health experts , psychologists, community members and policy makers had stimulating conversations on climate change and mental health intersections.
The Regional Community Convenor for Connecting Climate Minds Sub Saharan Africa and a professor of Public Health and Infectiology, Professor Yongabi in his presentation highlighted the common climate change devastation in Sub Saharan Africa and stated the mental health ailments associated with floods, prolonged droughts, landslides and cyclones.
The fellow of the Public Health Practitioners Council of Nigeria also identified eco emotion, eco anxiety, grief and depression as common mental health ailments.
Participants also highlighted the need for better understanding of the nexus between climate change and mental health and calls for more research geared toward building resilience and early warning systems
Earlier while speaking on the topic, the United Nations Environment Programme(UNEP), Climate Change Coordinator for Africa, Dr Richard Munang from Cameroon noted that most injuries experienced during climate change induced disasters, are primarily psychological.
According to him, up to 34% of disability adjusted life-years are due to climate change in sub-Saharan Africa and the continent is disproportionately vulnerable.
He added that the extreme weather events in Africa has affected about 19 million people and killed at least 4,000 individuals.
"The psychological impacts of any extreme event or disaster exceeds physical injuries by 40 to 1. This is to say that most injuries experienced during climate change induced disasters, are primarily psychological injuries that we can't see. It is further estimated that in sub-Saharan Africa, up to 34% of disability adjusted life-years are due to climate change.
"Last year, the Intergovernmental Panel on Climate Change (IPCC) reported that vulnerability to climate hazards is higher in locations with considerable constraints on development, such as poverty, limited access to basic services and resources, etc., and Africa stands out.
"The World Bank records that while climate change is global, Africa's is disproportionately vulnerable to the changing climate, because of a low socioeconomic base, where vulnerable communities often are unable to afford the goods and services, they need to access alternative solutions to buffer against the worst of the changing climate.
"As an example, to illustrate this, it is reported that in Louisiana, one of the risk prone areas in America that experiences hurricanes, home & business owners filed up to $10billion in insurance claims for damage caused by hurricanes and tropical storms in 2020. In contrast, cyclones Idai and Kenneth – that hit southern Africa and caused a trail of losses and fatalities, caused damages exceeding $3billion.
"There was no talk of insurance among the most vulnerable. Africa's disproportionate vulnerability therefore comes down to its low socioeconomic base. As we speak today, by June 2023, extreme weather events in Africa affected about 19 million people and killed at least 4,000 individuals." He said.
He therefore called on stakeholders to take decisive steps towards averting a future crisis of climate change induced mental health challenges in Africa
"Rethink climate change narrative in Africa: a common saying reminds us, that "where the mind goes, the person follows". In simple terms, you are likely to become or likely to do, that which you think and dwell on all the time. A narrative that projects powerlessness, is likely to commit your thoughts to powerlessness, and thereby strip you of all your willpower to do anything.
"This is what we see with climate change in Africa, and especially among the youth. A study shows that there is a rise of climate anxiety – which is becoming a medical condition that drives apathy towards life especially among young people who see no hope. A climate narrative of doom and gloom is driving hopelessness among Africa's youth, as they see no hope for a better tomorrow.
"Acting on climate change will never be achieved with a sick, demotivated, weak-minded, hopeless population, and especially among young people. What urgently needs to happen is that the narrative of climate change, needs to start projecting the income, enterprise, business opportunities on diverse levels that actions to combat climate change can present to energize and inspire especially young people to start seeing themselves as solutions providers, not victims." Munang suggested among other things.