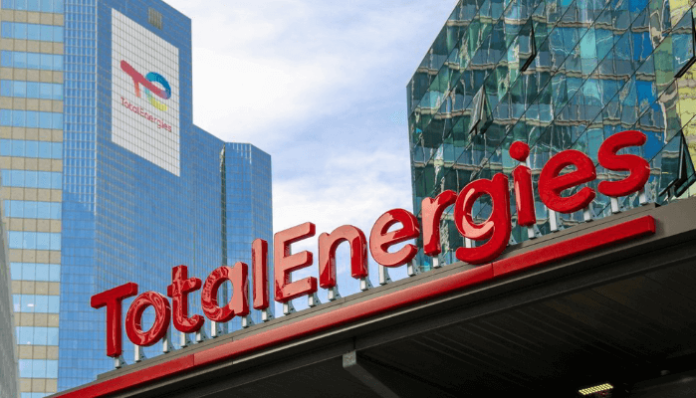 By NIYI JACOBS
Total Energies Marketing Plc witnessed a 1.22% decline in pre-tax profit in 2022, contrasting with its 5-year Compound Annual Growth Rate (CAGR) of +15.15%.
The share price also underperformed against the NGX All-Share Index (NGXASI), with a -13.02% year-to-date (YtD) return, while NGXASI grew by 19.98%.
Despite this, Total's share price has surged by 99.5% YtD in 2023, ranking it 43rd among the best-performing stocks on the NGX in terms of YtD share price appreciation.
However, this rise in share price contrasts with a 13.47% decrease in earnings per share in the first nine months of 2023, raising questions about the sustainability of this growth.
The Nigerian economy's changes, including naira devaluation and removal of fuel subsidies, have significantly impacted businesses and sectors like oil and gas, where Total operates.
The oil and gas sector index, featuring companies like Conoil, Eterna, MRS Oil, Seplat, and Total Energies, has shown a remarkable YtD growth of 106.37%, outpacing the broader ASI's growth of 37.78%.
Investors seem to be driving Total Energies' share price growth, banking on the sector's positive outlook, despite the company's earnings decline.
Total's historical financial performance, with consistent double-digit CAGR in profits, supports this optimism. In 2023's first half, Total showed a 6% growth in pre-tax profit and a 3% increase in EPS, driven by a 31.38% year-on-year revenue growth.
Its Q3 revenue reached a record N147.974 billion, contributing to a 9-month revenue of N422.576 billion.
However, challenges like increased costs, foreign exchange losses, and rising interest expenses have impacted the bottom line.
Total incurred a N4.805 billion foreign exchange loss in Q3, and interest expenses related to imports and loans increased by 63.12% year-on-year. These factors led to an 11.51% decrease in pre-tax profit for the first nine months of 2023.
Despite this, Total's Q4 2022 pre-tax profit was N6.006 billion, and it projects a conservative N2.311 billion for Q4 2023. The Q3 2023 pre-tax profit drop to N3.145 billion, compared to higher figures in Q1 and Q2, adds to the challenge of surpassing its full-year 2022 pre-tax profit.
Stock prices are sensitive to earnings. A shortfall in earnings compared to historical trends or market expectations could lead to a stock price decline.
Total's consistent dividend payments and the sector's highest dividend yield of 6.49% may not offset concerns about earnings sustainability, potentially leading to a sell-off by investors seeking stable dividends.
For the 2022 financial year, Total declared an interim dividend of N4. No interim dividend has been announced for 2023, reflecting caution or response to financial challenges.
Despite these issues, Total's sustained revenue growth and reduced cost of sales and operating expenses offer hope for future financial improvement.
The French global energy company, with more than half a century petroleum business operations in Nigeria, however, says it is not thinking of leaving the country anytime soon, amid the exit of some other IOCs from the country.
 "We're here for the long haul, even though some IOCs are exiting Nigeria, that is not in our plan.  Our focus henceforth is on sustainability; and our sustainability programme is anchored on four pillars, which are: climate and sustainable energy, care for the environment, creating shared values for communities and people's wellbeing," Obi Imemba, executive director, Joint Venture Assets, TotalEnergies Nigeria Limited, said in Port Harcourt while leading a delegation of the company to the Niger Delta Development Commission (NDDC).
A joint venture deal between TotalEnergies and NDDC is on to undertake renewable energy investment in Nigeria's oil region.
Imemba said TotalEnergies has made important investments in the renewable energy sector, and implemented several initiatives that were already impacting the Nigerian energy landscape positively.
"In recent years, our projects have been targeted at driving down our green-house gas (GHG) emissions; and pursuing a zero-flare principle on all our new projects," Imemba said further.
He acknowledged the need to protect the environment from activities leading to further pollution; and urged private and government organizations to diversify their means of producing energy.
"We are providing renewable energy in TotalEnergies, and we are encouraging people (especially fossil fuel-based companies) to diversify their energy means, moving from the conventional fossil to renewable energy. We should bring hydrocarbons that have less carbon emissions," the TotalEnergies executive director for joint venture assets, said.
TotalEnergies began oil business in Nigeria in 1962. More than 60 years down the line, the French energy major has produced more than 3.6 billion barrels of crude oil. In the last eight years alone, the Nigerian federal government informed that TotalEnergies EP Nigeria Limited, has invested almost $30 billion in Nigeria's oil and gas sector.
A number of IOCs have been selling down properties, especially onshore fields and shallow water assets in Nigeria for around 10 years. They adduce high costs of producing onshore, in addition to security risks and pressure on emissions as driving their move away from Nigeria. In February 2022, Seplat announced an agreement for the acquisition of ExxonMobil's entire share in its shallow water business — Mobil Producing Nigeria Unlimited. Last September (2023), Oando said it signed a deal to acquire 100 percent of Eni's shares in Nigerian Agip Oil Company Limited (NAOC).
Most of the onshore fields and shallow waters assets have been taken up by local companies. Today, there are over 29 of them showing capacity to manage the assets locally.
However, most of the IOCs remain keen on going deep offshore and there is also a lot of local capacity now.